DiagnoseStick (MilkStrip)

Company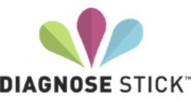 DiagnoseStick is a startup focusing on problems many mothers faced while breastfeeding. Including knowing if their breastmilk has expired and if it met their babies' nutritional needs. DiagnoseStick's products - at-home self-diagnostic tests for breastmilk - are currently available online under the MilkStrip brand.
DiagnoseStick's at home diagnostic kits and corresponding app delivers results right when parents need them, at home and in just three minutes. Produced in advanced molecular labs using state of the art technology, the test strips are analyzed by the DiagnoseStick app using advanced AI, generating tailored recommendations which allow parents to address the uncertainty they face when feeding their babies. Harnessing this groundbreaking biotechnology can help them make informed wellness decisions for their babies.
---
Investors
Industry:
Pregnancy & Nursing
Headquarters:
Tel Aviv, Tel Aviv, Israel
Last Funding Date:
2021-02-01
Last Funding Type:
Non-equity Assistance
---
Register and Claim Ownership