RedHill Biopharma

Company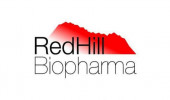 RedHill said April 13 the first two patients were treated with opaganib at "a leading hospital in Israel" under the company's compassionate use program according to Israeli Ministry of Health guidelines, in addition to standard-of-care, which included hydroxychloroquine (HCQ) as background therapy. Preliminary findings from both patients, who suffered from moderate to severe acute respiratory symptoms related to SARS-CoV-2 infection, showed clinical improvement within days following the start of treatment with opaganib, RedHill said.

To date, both patients showed decreased supplemental oxygen requirements and decreased C-reactive protein (CRP) levels, and an increase in lymphocyte levels. One of the patients was released from the ICU within days of treatment initiation with opaganib.

RedHill said April 6 the first patient with a confirmed COVID-19 diagnosis had been dosed with opaganib at "a leading hospital in Israel." Opaganib was administered under a compassionate use program in accordance with the Israeli Ministry of Health guidelines, with additional patients expected to be treated in the coming days.

Approximately 160 patients at three Italian hospitals will be treated with opaganib under an expanded access program (EAP) allowing immediate compassionate use of the drug, RedHill also said April 6.