Lucy Chow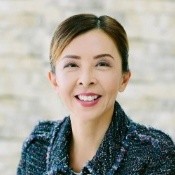 Investor, World Business Angels Investment Forum Senior Senator, Board Director.
Focused on supporting entrepreneurs, disruption, innovation and women on boards. Funds and works closely with female entrepreneurs, helping them build their early stage companies into thriving revenue generating businesses. Embedded in the regional and global ecosystem by actively being a mentor and angel.
Director at Women's Angel Investor Network (WAIN). Founding member of the first women's angel investor group in the Middle East to invest in women-led start-ups through a unique collaborative process.