Davide Danovi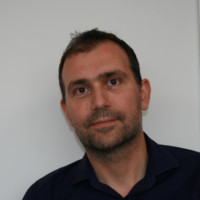 Davide Danovi holds an MD from University of Milan and a PhD in Molecular Oncology from the European Institute of Oncology where he demonstrated the causative role of the HdmX protein in human cancer. He completed his postdoctoral training working with Prof. Austin Smith and Dr. Steve Pollard at the University of Cambridge and at University College London where he developed a screening platform to isolate compounds active on human neural stem cells from normal or brain tumour samples. Prior to his current role, he worked as principal scientist at a novel biotechnology company founded to isolate drugs for regenerative medicine using innovative stem cell technologies.

His team works in the framework of the Human Induced Pluripotent Stem Cells Initiative (HipSci) project, funded by the Wellcome Trust and MRC. We provide a dedicated laboratory space for collaborative cell phenotyping to study how intrinsic and extrinsic signals impact on human cells to develop assays for disease modeling and drug discovery and to identify new disease mechanisms.

Davide was a speaker at the AI for Longevity Summit 2019.