Dr. Ke Cheng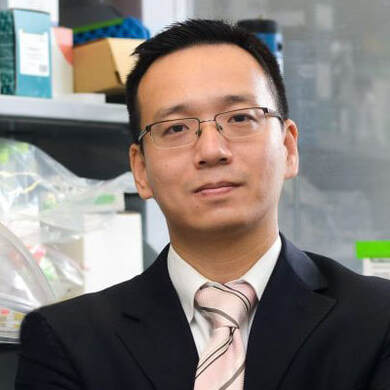 Ke is Randall B. Terry, Jr. Distinguished Professor of Regenerative Medicine, at the Molecular Biomedical Science Department of NC State University and at the Biomedical Engineering Department (joint with UNC-Chapel Hill), NC, USA

Dr. Cheng's research lies at the interface of stem cell therapy, biomaterials, and nanomedicine. His lab is using both cellular (adult and tissue-specific stem cells) and acellular approaches (such as secretome, exosome, and microRNAs) to address degenerative diseases in heart and lung diseases, as well as for skin and hair regeneration. The work in the Cheng Lab has been translated into Phase 1 clinical trials and commercialized into several university start-ups.

Dr. Cheng received a Ph.D. in Bioengineering from the University of Georgia.

""Regenerative medicine is a practice of using the best gifts from mother nature, combined with human wisdom, to combat incurable diseases and slow down the aging process"", says Dr. Cheng.

Ke was a speaker at the 2020 Undoing Aging Conference event.