Jan Gruber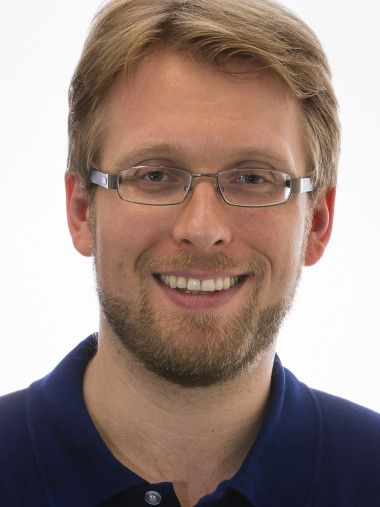 Assistant Professor Jan Gruber is currently an Assistant Professor at Yale-NUS, a collaboration between Yale University and the National University of Singapore. Before his appointment, he was a Senior Research Fellow in the Neurobiology and Ageing Programme at the Centre for Life Sciences (CeLS), National University of Singapore (NUS). From 1995 to 1998, Asst Prof Gruber studied physics at the RWTH-Aachen University (Germany) before reading Part III of the Mathematical Tripos (MASt) at the University of Cambridge (UK). From 1999 to 2004, Asst Prof Gruber was a graduate student in the Laboratory of Molecular Biophysics, Department of Biochemistry at Oxford University (UK). There, he worked on cell division cycle control, protein-protein interaction characterisation and rational drug design, first obtaining a MSc and later a PhD in molecular biophysics. He earned his Master's degree of Science in Biochemistry and Molecular Biophysics in 2000. In 2004, he earned his Ph.D. in Molecular Biophysics and Biochemistry. During his PhD work, he also developed and implemented functionality for ccp4mg, a widely used molecular graphics package (freely available from: www.ccp4mg.ac.uk). ccp4mg enables macromolecular visualisation, scientific illustration and structure-based drug design.

Jan initially worked on biomarkers of oxidative damage and their clinical application as well as effects of antioxidants, but soon he wanted to explore biological aging in the laboratory, so he founded the Caenorhabditis elegans (nematode worm) aging laboratory at the NUS Centre of Life Sciences. Jan was the principle investigator of the study published in the peer-reviewed international journal Developmental Cell on October 2018 titled 'Drug Synergy Slows Aging and Improves Healthspan through IGF and SREBP Lipid Signaling', which reported that giving the microscopic worm Caenorhabditis elegans a mixture of pharmaceutical drugs both increases its lifespan and delays its rate of aging. These drugs — which included rapamycin, rifampicin, Psora-4, allantoin, and metformin — were chosen because previous animal model studies found they interact with proteins and extend lifespan. Now, scientists discovered that pairing two of these drugs extended the lifespan of the worms, and combining three doubled their lifespan.

In addition to teaching and mentoring students in the laboratory, Asst Prof Gruber has lectured at NUS since 2007 on free radical biology and medicine, evolutionary and molecular aspects of ageing and clinical biomarker analysis. He has also been involved in teaching students critical evaluation of primary literature. He regularly hosts attachment, visiting, outreach and international project students. In addition to teaching and training students of all levels and from diverse backgrounds, in ageing and general biochemical and laboratory techniques, Asst Prof Gruber regularly supervises and co-supervises PhD, honours and interdisciplinary attachment students.