Paul Shiels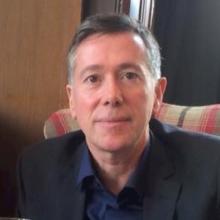 Paul is Professor of Gerosicence at the University of Glasgow, as well as a member of GARNER, the Glasgow Ageing Research Network.
His work has involved determining biological, socio-economic, psychological and lifestyle factors that are required for healthy ageing. This work has utilized a range of general population and clinical cohorts, where he has developed the use of renal allografts as a model of healthy organ and tissue ageing. His group has subsequently been instrumental in demonstrating that a dysregulated ageing process is a common underpinning feature of a range of age related disease. His current research portfolio comprises investigation and application of novel senotherapies and how microbiota impact on age related health. He also has a growing interest in the Hippocratic concept of 'Food as Medicine' and in developing biomimetic approaches to improving health span.

Paul also has a proven track record in public dissemination of his research including the provision of expert commentary for the BBC and ABC TV networks and as a Panellist at the Edinburgh International Science Festival and the Edinburgh International Book Festival.