Atul Butte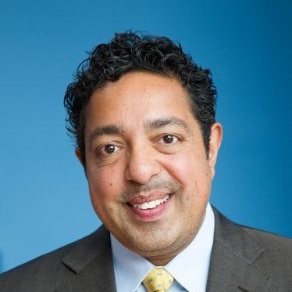 Dr. Butte has authored over 200 publications, with research repeatedly featured in the New York Times, Wall Street Journal, and Wired Magazine. Dr. Butte was elected into the National Academy of Medicine in 2015, and in 2013, he was recognized by the Obama Administration as a White House Champion of Change in Open Science for promoting science through publicly available data. Dr. Butte is also a founder of three investor-backed data-driven companies: Personalis, providing medical genome sequencing services, Carmenta (acquired by Progenity), discovering diagnostics for pregnancy complications, and NuMedii, finding new uses for drugs through open molecular data.
Dr. Butte is also the Chief Data Scientist for the entire University of California Health System, including 17 health professional schools, 6 medical centers, and 10 hospitals.
Dr. Butte is a principal investigator of three major programs: (1) the California Initiative to Advance Precision Medicine, implementing Governor Brown's vision to promote precision medicine in California; (2) ImmPort, the clinical and molecular data repository for the National Institute of Allergy and Infectious Diseases; and (3) the California Precision Medicine Consortium, helping recruit tens of thousands of participants into President Obama's AllofUs Precision Medicine Initiative.