Juan Carlos Izpisua Belmonte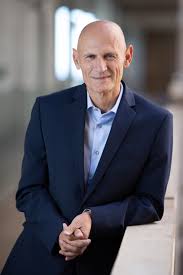 Juan Carlos Izpisua Belmonte has been a professor in the Gene Expression Laboratories at the Salk Institute for Biological Studies in La Jolla, California since 1993. In 2004, he helped to establish the Center for Regenerative Medicine in Barcelona and was its Director between 2004 and 2014.
Izpisua graduated from the University of Valencia, Spain with a bachelor's degree in Pharmacy and Science. He then earned a master's degree in Pharmacology from the same university before moving on to complete his Ph.D. in Biochemistry and Pharmacology at the University of Bologna, Italy and the University of Valencia, Spain. He followed that with a stage as a postdoctoral fellow in different institutions, including the European Molecular Biology Laboratory (EMBL), in Heidelberg, Germany and University of California, Los Angeles (UCLA), Los Angeles, USA prior to moving to the Salk Institute in 1993.