Alison Jones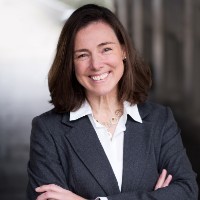 Alison Jones has been a pioneer of publishing since 1991, from her days as an editor with Chambers Harrap and Oxford University Press to Director of Innovation Strategy at Macmillan before setting up Practical Inspiration Publishing in 2014.

Through her training and coaching programmes she enables business leaders and entrepreneurs to deepen their thinking, define their unique perspective, and communicate effectively, using their writing to build a platform for their expertise and business success.

She also provides executive coaching, consultancy and training services to publishers, is on the board of the Independent Publishers Guild, and hosts The Extraordinary Business Book Club, a podcast and community for writers and readers of extraordinary business books.