Richard Barker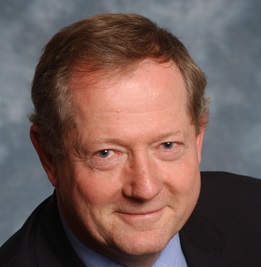 Richard W. Barker was educated at Exeter College, Oxford, where he received a Bachelor's degree in Chemistry. Following completion of his degree, he researched biological applications of magnetic resonance techniques in pursuit of an Oxford DPhil and in post-doctoral studies in Munich, Germany and Leeds, England.

At Chiron, a multinational biotechnology firm that was acquired by Novartis in 1996, he headed the diagnostics business, which brought the latest immunodiagnostics to market. He subsequently served as chairman and chief executive of Molecular Staging, whose genome amplification technology enables gene sequencing on rare DNA samples.

With colleagues in Oxford and UCL, he has formed CASMI to develop, test and promote new models of medical innovation, including adaptive licensing, cell therapy regulation and a combination of therapeutic and diagnostic products to focus treatments on the patients most likely to benefit.

He chairs the South London Academic Health Science Network, which aims to improve the quality and consistency of care in that part of the National Health Service (NHS), and to facilitate innovations emerging from academic and industrial research into NHS application. He chairs the charity International Health Partners that brings donated medicines to developing countries, crisis situations and refugee camps.