Michal Schwartz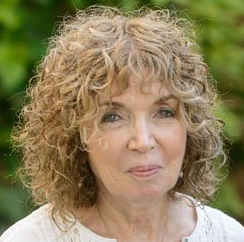 Michal Schwartz is a professor of neuroimmunology at the Weizmann Institute of Science and incumbent of The Maurice and Ilse Katz Professorial Chair in Neuroimmunology. She discovered new roles for immune cells in repair and neurogenesis, coining the term "protective autoimmunity" and expanding the field of immunology in neuroscience. She has been the elected chair of the International Society of Neuroimmunology (ISNI) since 2016, and her book "Neuroimmunity: A New Science that will Revolutionize How We Keep Our Brains Healthy and Young" received an honorable mention for the 2016 PROSE Awards, Biomedicine & Neuroscience category.

Professor Schwartz's research is focused on the role of innate and adaptive immunity in central nervous system (CNS) plasticity in health and disease, and on developing methodologies to manipulate the immune system to benefit the CNS under acute injuries, chronic neurodegenerative conditions, mental
dysfunction, and brain aging.

Her team established the pivotal role of the systemic immune system in healthy brain function and repair. Specifically, the team demonstrated that both monocytes and T cells are needed for repair of injured CNS tissues.