Sebastian Aguiar Brunemeier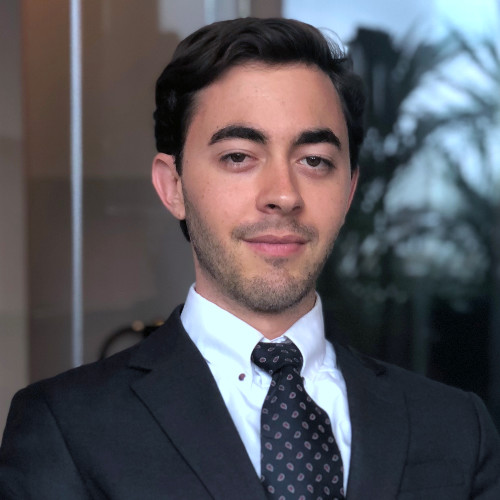 Sebastian Aguiar is a geroscientist and co-founder at Cambrian Biopharma. Sebastian is Founder and COO of Samsara Therapeutics, an Apollo Ventures-incubated company focused on geroprotector drug discovery.
Prior to Apollo, Sebastian was an Associate at Deep Knowledge Ventures in London, a Fulbright Research Fellow at the Telomere and Genomic Stability Laboratory of the Gulbenkian Institute, employee #4 at Pascal Chemistry, a VC finance researcher at the California Institute of Technology (Caltech), and a SENS Research Scholar at the Buck Institute for Research on Aging.
Sebastian was a Clarendon Scholar at the University of Oxford for his DPhil (PhD) on the biochemistry of aging, holds an MSc in Biomedical Science from the University of Amsterdam where he was an Amsterdam Excellence Scholar, an MSc in Life Science Business Management from the VU Amsterdam, and a B.A. with honors in Human Biology from Pitzer College, Claremont University Consortium.