Carl Firth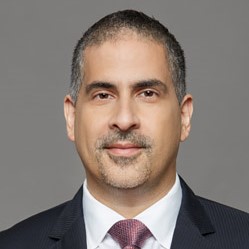 Dr Carl Firth is Founder and CEO of ASLAN Pharmaceuticals, an Asia enabled pharmaceutical company that develops novel medicines for global markets. Previously, he was Head of Asia Healthcare at Bank of America Merrill Lynch, supporting public and private financing of healthcare companies across the region and advising on transactions.

Prior to joining the banking industry, he worked in China and Asia for 4 years leading business development, strategic projects and the development of new products. Carl has held positions in other commercial areas in the UK, including acquisitions, licensing and competitive intelligence, and has over 5 years of pharmaceutical experience.

Carl holds a PhD from Cambridge University in Molecular Biology and an Executive MBA from London Business School.