Lim Chwee Teck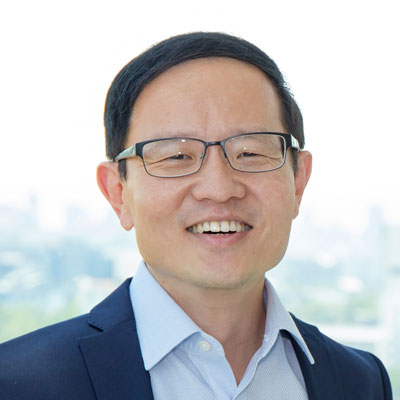 Professor Lim is the inaugural NUSS chair Professor at the Department of Biomedical Engineering and Founding Principal Investigator at the Mechanobiology Institute. He is also the Director of the Institute for Health Innovation and Technology (iHealthtech) and Founding Director of the Singapore Health Technologies Consortium. Prof Lim's research interests are interdisciplinary and include human disease mechanobiology, development of microfluidic technologies for human disease diagnosis and precision medicine and flexible wearable technologies for healthcare applications.

He has authored over 400 peer-reviewed journal papers and delivered more than 390 plenary/keynote/invited talks. He is an elected Fellow of the American Institute for Medical and Biological Engineering (AIMBE), International Academy of Medical and Biological Engineering (IAMBE), the Academy of Engineering, Singapore and the Singapore National Academy of Science. He is also an elected member of the World Council of Biomechanics. He currently sits on the editorial boards of more than 20 international journals. Prof Lim has co-founded six startups which are commercializing technologies developed in his lab.

He and his team have garnered over 100 research awards and honors including Highly Cited Researcher 2019, Winner of IDTechEx Launchpad 2017, International Precision Medicine Conference Prize 2017, ASEAN Outstanding Engineering Achievement Award and Asian Scientists 100 in 2016, Vladimir K. Zworykin Award 2015, University's Outstanding Researcher Award and Outstanding Innovator Award 2014, the Credit Suisse Technopreneur of the Year Award and Wall Street Journal Asian Innovation Award (Gold) 2012, President's Technology Award 2011 and the IES Prestigious Engineering Achievement Award 2010 among others. His research was cited by the MIT Technology Review magazine as one of the top ten emerging technologies of 2006 that will "have a significant impact on business, medicine or culture.